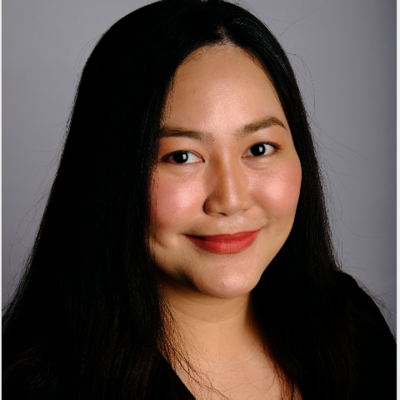 About me:
I'm Gella (nickname to Nina Ginelle), and I've been working in the advertising industry for more than 12 years. I started as an above-the-line Account Manager in Ace Saatchi & Saatchi in 2010, til I dabbled into more integrated and digital campaigns in 2015. Currently, I'm a Business Director at DentsuOne, the creative service line of Dentsu Network here in the Philippines, handling their top brands in pharmaceuticals and FMCG. In my tenure, I have handled brands from almost all the categories - beauty, Pharma, telco, tech, alcohol, FMCG, and QSR. I've also won accolades, both local and international, for brands I've handled.
Experience
I'm a multi-awarded IMC professional, with over 12 years of experience in developing effective 360 marketing campaigns and managing top local and global brands in the Philippines and APAC. 
I've been managing brands in beauty, health, tech, telco, entertainment, FMCG, and QSR industries. Currently, I lead and mentor a team of Account Directors and Managers, helping brands succeed in today's highly-competitive digital space.
Education
I have a bachelor's degree in Communications in one of the top universities in the Philippines. I'm also a certified digital marketer.
Other users who are called Nina Ginelle
Marketing / Advertising / Public Relations profesionals
Professionals from different sectors near Makati City, Southern Manila District