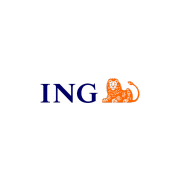 ING sa Pilipinas
Seguro
141 trabaho sa ING sa Pilipinas
---

Job Description: · Operations Employee, who processes tasks related to the junior account openings for I) investment & II) variable savings products · Main tasks include: · Follow straightforward mandatory process steps to ensure that work is carried out to the required standard ...

---

Business Analyst Remediation · Customer Journey Expert: Business Analyst (BA) within Global KYC · Overview Function Description · Business Analyst / Global KYC with focus on Post Transaction Monitoring Remediation. · Business Analyst (CJE) within Global KYC · Within Global KYC, w ...

---

DATA ANALYST · Your role and work environment · You will be a Data Analyst assigned to support Global KYC, which is a relatively new organization in which all KYC related capabilities are combined into a functionally steered organization. This is with the aim to maintain and imp ...

---

FXMM NYK Senior Processor · As an FXMM NYK Senior Processor, you will be responsible for the correct, complete, and timely processing and administration of the confirmations and settlements of foreign exchange, money market and derivatives products. · Key responsibilities Monitor ...

---

As a Junior Processor for Collateral Management, you will be responsible for the correct, complete and timely execution of the collateral management tasks in order to collateralize financial markets transactions with the purpose to mitigate credit risk. You will be responsible fo ...

---

JOB DESCRIPTION ("JD") JOB FUNCTION: Foreign Exchange Trading DEPARTMENT: Financial Markets REPORTING TO: Trading/Financial Markets Purpose of the Function Execute transactions within the authorized product mandate and manage associated risks/market risks within establishe ...

---

In this role, you will focus on data management, data requirements, data definition & mapping, data onboarding and data modelling for business related background topics. · You will participate in a squad as a Business Analyst within DDT. As an expert, you deliver the necessary kn ...

---

ING is looking to recruit a Data Quality Specialist. · Your work environment: · The Data Quality Circle under Risk and Finance Services within ING Hubs Philippines is responsible for activities that support effective data quality monitoring and remediation. It has a key role in ...

---

The Global KYC organisation is comprised of all KYC-related capabilities like Customer Due Diligence, Transaction Monitoring, Screening, Quality Control, Remediation, and Delivery Tribe, and this aims to to maintain and improve the effective & efficient management of ING's AML/Fi ...

---

You have at least 2 years experience in one of following areas: Network Security, DC Network, DCN, · Understand terms like firewall, WAF, Load Balancer, ISP, 2FA, · You have problem Analysis and Solving Ability to identify problems, analyse key information and make connections, i ...

---

Within Global KYC, we are looking for four (4) Product Owners for Customer Due Diligence. In that role, you will be part of an exciting journey towards truly global standardization within the domain of KYC for ING. · You will be involved with the development of the Global KYC Dig ...

---

Determine/verify that the customer identification/verification processes implemented are in line with mandatory policies and regulations. · Responsible for the execution and delivery of standardised customer identification/verification checks. · Checks/evaluates details/documenta ...

---

Data Analysis · Analyze large set of complex and relevant data and deliver excellently substantiated information using standard data analytics techniques and tools which gives added value or direct impact in the transaction reporting reconciliation activities or processes · Exce ...

---

Be primarily responsible for managing TM Circle that consist of squads lead by Team Leads and include analysts who conduct RBA analysis on transactional activities to detect any suspicions of money laundering or terrorist financing activity; identify potential gaps/risks in trans ...

---

Human Resources Business Partner- IBSS Manila · Overview: · The ideal candidate is responsible in doing business partnership in the assigned line of business (LOB) and implementing and managing the Human Resources functions under the assigned LOB. · If you are good at:HR strategi ...

---

Backend Engineer · We are looking for backend engineers who has experience working in an agile environment and understands the importance of DevOps mindset in delivering applications. You should be able to adapt to standards, technologies, and approach in producing mission-critic ...

---

Our Squad Leads believe in servant-leadership. They empower their team, encourage growth, and embrace failure. They lead by example; understand strength comes in unity and leadership begins in the trenches. Responsibilities · Leadership & Capability Development · • · • · • · ...

---

Delivers and maintains IT applications and services in order to realize the organization's strategy in the field of information technology.

---

Who we are looking for? You are an energetic IT Engineer with a passion for IT and a positive can-do mind-set. · You are a team player working as a core member of a PEGA multidisciplinary, distributed and cross-functional squad: a self-managing, autonomous unit with end-to-end re ...

---

Your key responsibilities · Together with the people in your squad, you are responsible for implementing IT Security capabilities and delivering security & risk awareness throughout WB Tech. Preferably you have been a DEV or OPS engineer background in order to easily participate ...
With 9 million account holders, ING is one of the largest and most prominent financial service providers in the Netherlands. We are part of ING Group, a global financial institution. ING Group has clients in more than 40 countries in Europe, North America, Latin America, Asia and Australia.

Ambition and agile way of working
Our ambition is to help build a financially healthy and sustainable society for the Netherlands, for its residents and for its institutions. We want to lead the way in this.
Where we once had large departments and traditional hierarchies, we now work in independent, multidisciplinary squads of about 9 colleagues. These squads (start-ups) work agile and are end-to-end responsible for all our new products and services. From design to delivery.

Purpose
ING's purpose is empowering people to stay a step ahead in life and in business. This purpose guides us in everything we do. 'do your thing' is our new brand direction and our first global tagline. It articulates our purpose and our promise to make banking frictionless.