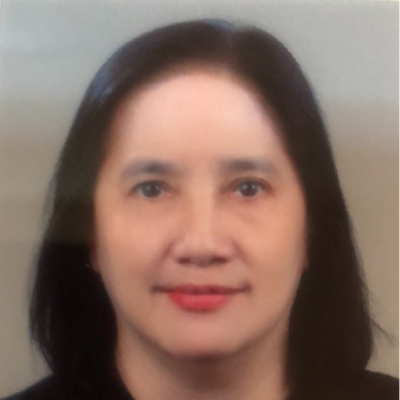 About me:
>More than 20 years of experience in various Administration, Accounting and Financial fields. 
>Vast experience in preparation of Cost/Budget Report, Bank Reconciliation, Invoicings, Purchase Booking, Month-end reports (Accruals/Prepayments), Company Wise, Divisin-wise, Department-Wise, until Finalization of Accounts
>Well versed in studying, reviewing and analyzing system based procedure including designing internal controls and streamlining operations.
>Competency in Budgeting, Financial Planning and Analysis, Work Capital Management and building Internal Financial Controls.
>Confident in strategic planning and logistics as well as success in motivating employees thru clear communications and outstanding organizational skills.
>Keen interest across sectors related to Shipping, Freight Forwardings, Brokerage Services, Auditing, Engieering and Consultancy Services.
Experience
INANCIAL ADMINISTRATOR                                        Oct 2019 – April 2022
TEBODIN MIDDLE EAST LTD. – BAHRAIN (Engineering and Consultancy Services)
Shop 1272, Shk Jaber A. AlSubah Hway, Al Nuwaidrat 0646, Southern Governorate Bahrain
Details:
In charge of accounts/finance work from Invoicing, booking of Purchase Invoice, Payments of bills, follow-up outstanding collectibles from clients, Bank Reconciliation, month-end reporting (Accruals and Pre-payments), Liquidity reports, until closing of books and finalization of Accounts.  Deals as Procurement on related-company supplies.  Deals with Auditors during Audit season. Deals with NBR regarding VAT reporting and payments and other government agency such as LMRA and GOSI
SENIOR ACCOUNTANT                                                    Jan 2017 – Oct 2019
WINSOFT INFO TECH AND ACCOUNTING SERVICES(Acctounting Services)
Office 21, Bldg 2609, Road 2833, Block 428, Sanabis, Bahrain
Details:
Deals with SME clients to handle their Accounting books on daily basis including Administrative works until Finalization of Accounts
SENIOR ACCOUNTANT                                                    Oct 2004 – Jun 2016
AL-SHARIF GROUP (Shipping Agent)
Bldg 1315A, Road 114, Block 101, Bahrain Investment Gateway Island Hidd, Bahrain
Details:
Prepare Disbursement and Collection Report , monthly and other weekly report that the Principal may require. Follow-up outstanding collection from customers on freight charges and other incidental fees.  Pay the Principal outstanding dues on Freight Collections and other charges.  Book and prepare Accounts report related to Shipping Operations.  Prepare monthly Revenue Report as well as Collection (ageing) and Cash Position.  Maintain Office Supplies stock and keep record of Inventory.  Bank Reconciliation. Renewal of Car Insurance and Vehicle reg. renewal.  Prepare other reports that Management may require.  All in line companies systems. 
ACCOUNTANT                                                                    Jul 2003 - Oct 2004
PROSPERITY TRADING & CONTRACTING EST. (Distributor of Chemical prod)
P.O. Box 998, Manama, Kingdom of Bahrain
Details:
Follow-up collection from Customers.  Preparation of Bank Deposits. Bank Reconciliation.  Cashflow and Cash Bank Position.  Book suppliers Invoice and Check Preparation for payments.  Handles Petty Cash and ensure petty cash payment is on company policies and procedures.  Implementation and maintains and update customers accounts in the system. Bills and checks Invoices to Customer/Client.  Updating of monthly closing entrie, including Bank Recon and monthly Revenue Report. Maintain office supplies and Inventory , prepare staff Payroll and Overtime and any other related task assigned by the management.  All in line with companies system, policies and procedures.
ACCOUNTING OFFICER/OPERATIONS MANAGER            1998 – MAY 2003
PCS Courier Network Inc. Manila Philippines (Courier Services)
PCS Cargo Movers Network (SUBIC), Inc. (Customs Clearing and Locator Warehouse)
PCS General Services Network, Inc (Manpower & Messengerial Services)
Details: 
Established and set-up Courier Services, Customs Clearing Agency, Locator Warehouse and Manpower/Messengerial Services Companies.  Established, set-up and supervise and manage Accounting and Administrative Department. Responsible for the development and implementations of accounting procedures, plocies and system.  Prepare Annual Financial Statements and Budget. Coordinates with Gov. agency particularly BIR for Tax compute and reports.
Education
Graduated from University of the East March 1982 Bachelor of Science in Business Administration Major in Accounting
Graduated from E. Rodriguez Jr. High School March 1978  Senior High School
Accounting / Finance profesionals
Professionals from different sectors near Caloocan City, Northern Manila District
Jobs near Caloocan City, Northern Manila District
Found in: beBee S2 PH - 6 hours ago

---

HelixPay

Makati

Part time

Why Choose HelixPay?Work with a talented team to help build the Philippines' first fintech subscription payment system to help empower businesses and entrepreneurs. · HelixPay enables businesses to create subscriptions and optimize recurring revenues by charging customers on a re ...

Found in: beBee S2 PH - 6 hours ago

---

Siegen HR Solutions, Inc.

Pasig

Call Center Agents – Pasig City – gain up to PHP 25K income » Full-time · » Pasig · » · • · » Posted on June 7, 2022 · » · • · » Apply job · Description: · WE HAVE URGENT CALL CENTER JOBS IN PASIG CITY WITH UP TO 25K PER MONTH income DO YOU HAVE AT LEAST 1 YEAR OF CALL CE ...

Found in: beBee S2 PH - 18 hours ago

---

Seaoil Philippines

Quezon City

Full time

We are on the lookout for a brilliant Corporate Talent Acquisition Supervisor to join our growing team at Seaoil Philippines in Philippines. · Growing your career as a Full Time Corporate Talent Acquisition Supervisor is an incredible opportunity to develop excellent skills. · If ...