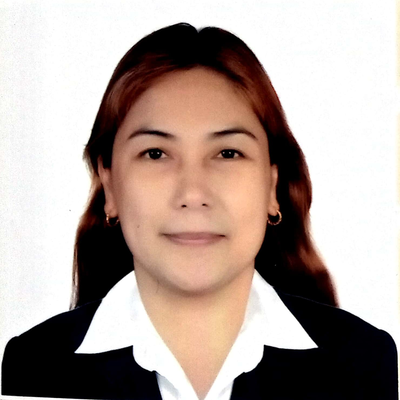 About me:
I am a teacher with full of courage and perseverance. I can teach by heart and let my students learn freely by providing them enough information that would able them to be successful and competitive. My 10 years experience as teacher and my training s are my edge to become a better messenger of learnings to my students. I am still willing to learn more ideas for the benefits of my clients.
Experience
A Junior High School Science Teacher from S.Y. 2011 to  present for more or less 10 years  at San Martin National High School.
Education
I am graduated of Bachelor in Secondary Education Major in Biology-Chemistry at Ateneo de Naga University, Philippines last March 16,2002 and graduated Masters Degree at Bulacan State University, Malolos City, Philippines.
Professionals who compete with Glenadin
Education / Training profesionals
Professionals from different sectors near Bulacan, Bulacan