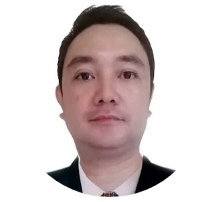 About me:
I'm the type of person you can put your trust in.
Experience
AUTOCAD OPERATOR | DOCUMENT CONTROLLER
DOOSAN HEAVY INDUSTRIES | YANBU PHASE III
November 2013 – October 2019
Using CAD software, create the site-specific drawings and field modifications.
Accountable for ensuring that every foundation is built according to plan.
Create rough sketches and construction work details.
Report on the overall status of the construction and architectural projects.
Update the list and schedule of engineering documents, submit the finished engineering documents on time, and create the Engineering MIS and project BOQ.
Organize and obtain client approval for engineering documents, as well as documents from other engineering disciplines, and approve method statements after reviewing technical questions.
Raise funds for DRN and technical quarries to improve the design of the facility for simpler operation.
For alteration and clogged pipe spools, as-built drawings were prepared.
Prepare isometric drawings, testing the match line from orthographic to isometric.
Create rough sketches of platforms, tanks, and weld mappings, as well as structural red linings and detailing.
If there are any differences in the design drawing, send a site enquiry to the client.
Making revision of isometric drawings and connected detailed drawings.
Show dimension of isometric drawings, bill of materials to be utilized and other information.
Checking isometric drawings prior to issuance of request for manufacturing.
Making as built drawings in regard to pipe.
Education
COLLEGE   
AMA Computer Learning Center
Computer Systems Design and Programming
Malolos City, Bulacan Philippines
SECONDARY 
Regina Carmeli College
Catmon Malolos City, Bulacan Philippines
ELEMENTARY
Sta. Isabel Elementary School
Sta. Isabel Malolos City, Bulacan Philippines
Professionals who compete with rico
Other users who are called rico
Construction / Facilities profesionals
Professionals from different sectors near Malolos, Bulacan